Another Day of War...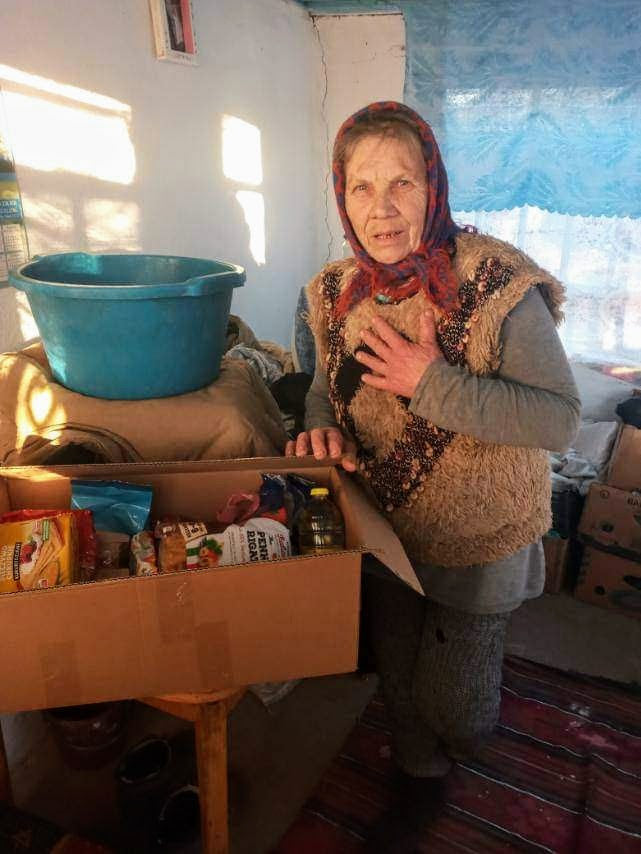 As Pastor Genchu continues to buy food for the poor people left in his village – many of whom are widows, he asks to share this testimony: "With God's help, we continue to support the destitute people of our village with food & supplies and clothe them with prayers. Several neglected families have called the church for help. Now, they are also coming to the church on Sundays for our worship services. There are a lot of personal testimonies. One of them I want to share. One lady phoned us and asked for help. She had heard that we were able to provide people with food, and she really needed some. This woman was depressed because of the war; she didn't have a penny to buy any food. She said she wanted to be out of this life by self-destruction. She told us how she would end her life, and she joked with us. Our brothers and sisters brought her food and supplies, and that woman was amazed by God. She marveled how that God, through people unknown to her, worried about her and provided for her. So, we will continue to practice this grace and glorify God. God bless you for your donations which help us achieve this aim."
Buy Delicious Cookies – Support Ukraine
One of our dear sponsors, has a cookie decorating company! Ann Komel has been an Orphan Sponsor for several years, and she has found a creative way to give back! "I'm partnering with Hope Now Ministries to raise money to continue evacuating vulnerable children and families out of Ukraine." Ann of ArtisAnn, is posting on her Instagram and Facebook page, of how to enter her cookie fundraiser:
How to Enter:
Donate any amount online at www.hopenowusa.org (link in bio). Put "ArtisAnn" or "cookies" in the notes section on the payment page to be sure your name gets added for a chance to win cookies. If you don't care to receive a tax donation letter, you can also just Venmo me at @Ann-Komel, I'll make a collective donation and you'll still be added to the list to win cookies.
On April 2nd, I will randomly pick 3 people who have donated any amount and mail you 1/2 dozen cookies (must be in US)
Share this with family and friends so we can make the most impact!!
 We are Packing, Packing, Packing…
Thank you for the wonderful response to our plea for help! Hundreds of Hope Now supporters have ordered and shipped many useful (and valuable) medicines, shoes, socks & underwear to our office in Atlanta. We are busy at work, opening boxes and bags, removing unnecessary packaging, "liquid-proofing" and packing these items. When we leave for Romania early next week, we will be bringing many huge duffle bags, packed full of donated items for the Ukrainian soldiers, widows and orphans in our care. Thank you for your support!