Life Goes On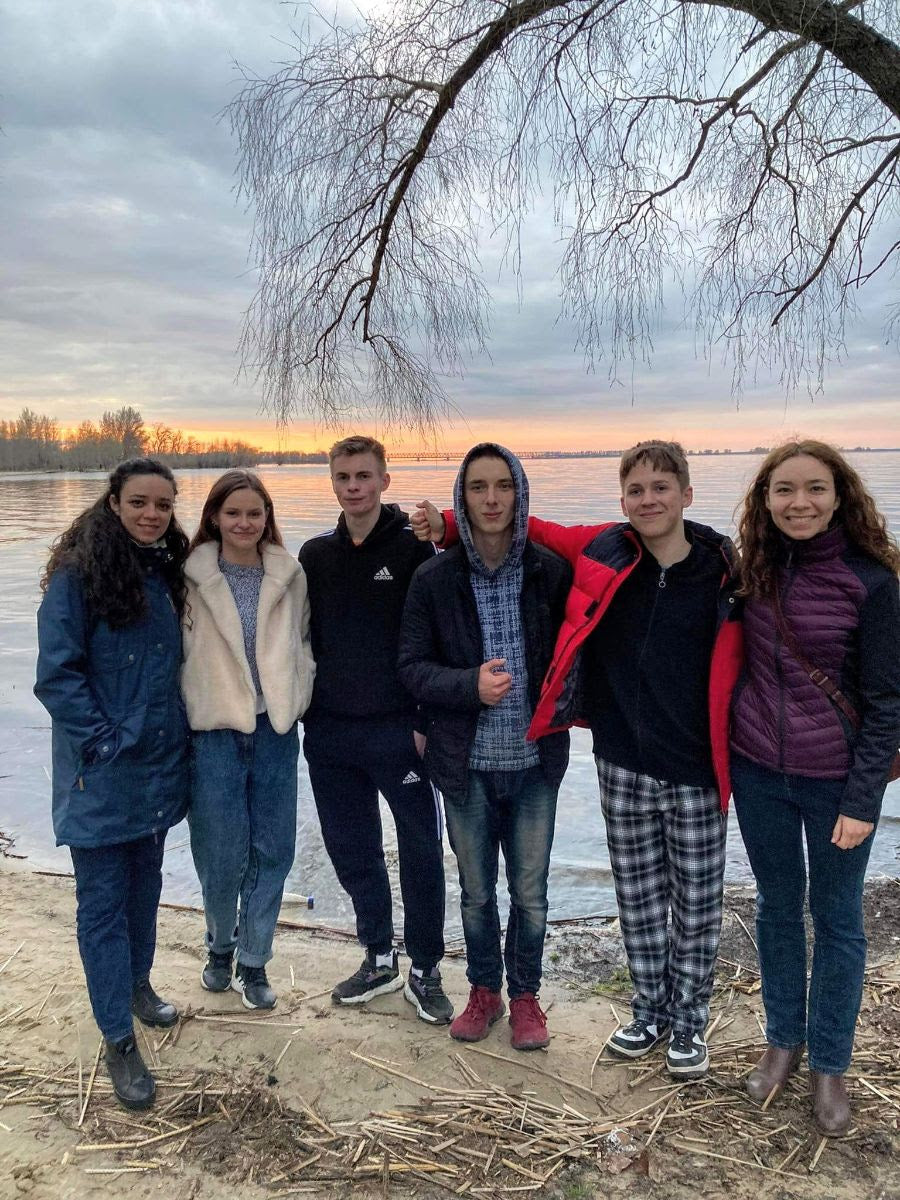 "We cannot stop living our lives…that's how the enemy wins!"
 
In every country around the world, and especially in Ukraine, young people are the future of the nation. A year ago, many Ukrainians were simply unable to fathom the idea of making plans. The idea of "tomorrow" for many people was just too uncertain and too far away. Over the past several months, however, a new sentiment of "just living life" has got many young people bravely making plans for the next phase of their lives.
A Call for Help
Recently, we received a call from Pastor Ruslan, of one of our small, local church partners. He has a young lady in his church who is very involved and committed to the Youth Group. He told us about her desire to further her education in pastoral ministry, but unfortunately, she, nor the church, have any finances for this project. The church community is in a very poor area, and they cannot help financially. This is a good Christian girl, who wants to serve God, but she has a difficult family situation. Pastor Ruslan is young, maybe 38, and he wants his church to be more active and help young people find their place in the church. We asked this girl to write to us:
A Master's Degree during the War?
"Good afternoon, my name is Alina.  I live in the village of Chervona Sloboda, Cherkasy region, and this is where I go to the local Baptist church "Word of Life". I have been helping set up the Youth Group, and I am also engaged in social media for young people's activities. Since the beginning of the war, we have started volunteering – we are serving displaced people, soldiers, and low-income families.  I am grateful to God that I can serve Him and people in this way.
 
This year I am graduating from Bohdan Khmelnytskyi National University here in Cherkasy. My major is Secondary Education (History & Geography.)  I hope to be a future teacher one day.  Having worked to achieve a bachelor's degree, I now have a great desire to enter the Lviv Baptist Theological Seminary, to gain a Master's Degree in Biblical Counseling. This education will help us develop our pastoral ministry in our local church. Unfortunately, I don't have enough funds to enter the seminary, as any money I earn goes to take care of my family. I lost my father to an illness in the fall of 2022, and now I am left alone to care for my mother.
 
I believe that God will bless my desire to gain new knowledge. I will be very grateful for your help and understanding."
 
Alina needs a sponsor. Her master's program will cost $840 each year ($70 monthly) for the next 3 years. Would you like to be her sponsor?
Helping One Child at a Time
Last weekend, Inna and Lena hosted several of our soon to be Orphan Graduates. Next month, many of our own kids will graduate from the orphanage and enter Trade School to continue their education and life outside of the orphanage – some, for the first time. And they need our help to achieve their goals.
Rollerskater or Plumber?
Viktor is a bright 16 ½ year old, who grew up in the orphanage. He has always been open to our team of volunteers, and has attended our summer camp, Kompas Park annually. Viktor enjoys sports and computers, and he is looking forward to graduating from the orphanage school and moving on to vocational school. He is not 100% sure, but he thinks he wants to be a plumber. Plumbers are in high demand now in Ukraine and will remain so as the rebuilding efforts are expected to last well into the future. Hopefully, we can find a sponsor for Viktor so that he can attend Trade School and live in our Greenfield Boys Home. He needs a sponsor of $150 monthly, which covers all of his housing, food, and tuition. His program is for 2 years.
Farm to Table Cooking
Nadia has also been in our program since she was a little girl in the orphanage. Her home-away-from home is her grandparent's house, and sadly her grandfather just passed away last week. We had been helping Nadia with her grandfather's medical care and will also help with the upcoming funeral. Despite this, Nadia has a bright future ahead of her as a cook. She has been cooking for her grandparents and younger siblings for most of her young life. She looks forward to starting her cooking training in Cherkasy soon. She will live in our Bloom Girls Flat so that she does not have to be in one of the horrible public dormitories – which believe me, are no place for a young girl, fresh out of orphanage living. Nadia also needs a sponsor of $150 monthly, which will provide Nadia with housing, food, and tuition. Her program is for 3 years.
Be Our Guest
Next, we have sweet Alina, who is also graduating from the orphanage in May. Alina has a mother, but unfortunately, she is too poor to provide for her children and so Social Services placed them in the orphanage. However, recently, when Alina needed to see a doctor in Cherkasy for a specialized medical issue, we invited Alina and her mom to come to Cherkasy to spend some time with us, and to bring Alina to the doctor. Her mother was so grateful to us for helping her take care of Alina – especially in consideration of her medical issues and upcoming Vocational School studies. Alina also wishes to become a cook, and we plan to enroll her in the same 3-year cooking course as Nadia. Alina will also live in our Bloom Girls Flat, so we are searching for a sponsor of $150 monthly as well. Would you like to be a sponsor?
Plans for the Future
Making plans is a good thing. It implies hope. Hope gives us motivation. Especially in the midst of a war, these young people are doing everything they can to live a normal life. They want to make plans, just like high school graduates do in America. But unlike kids here at home, Ukrainian kids also have to worry about their family and friends being drafted and killed defending their country. Boys who are 17 and above, and who are registered students in a Trade School, Vocational School or University are currently not required to serve in the army. If you would like to sponsor one of our Orphan Graduates in our Greenfield or Bloom programs, please hit Reply and send us a message. Or perhaps you'd like to sponsor Alina to fulfill her dream of a master's degree and a better way to serve God in her community. Thank you and God Bless!