Back to School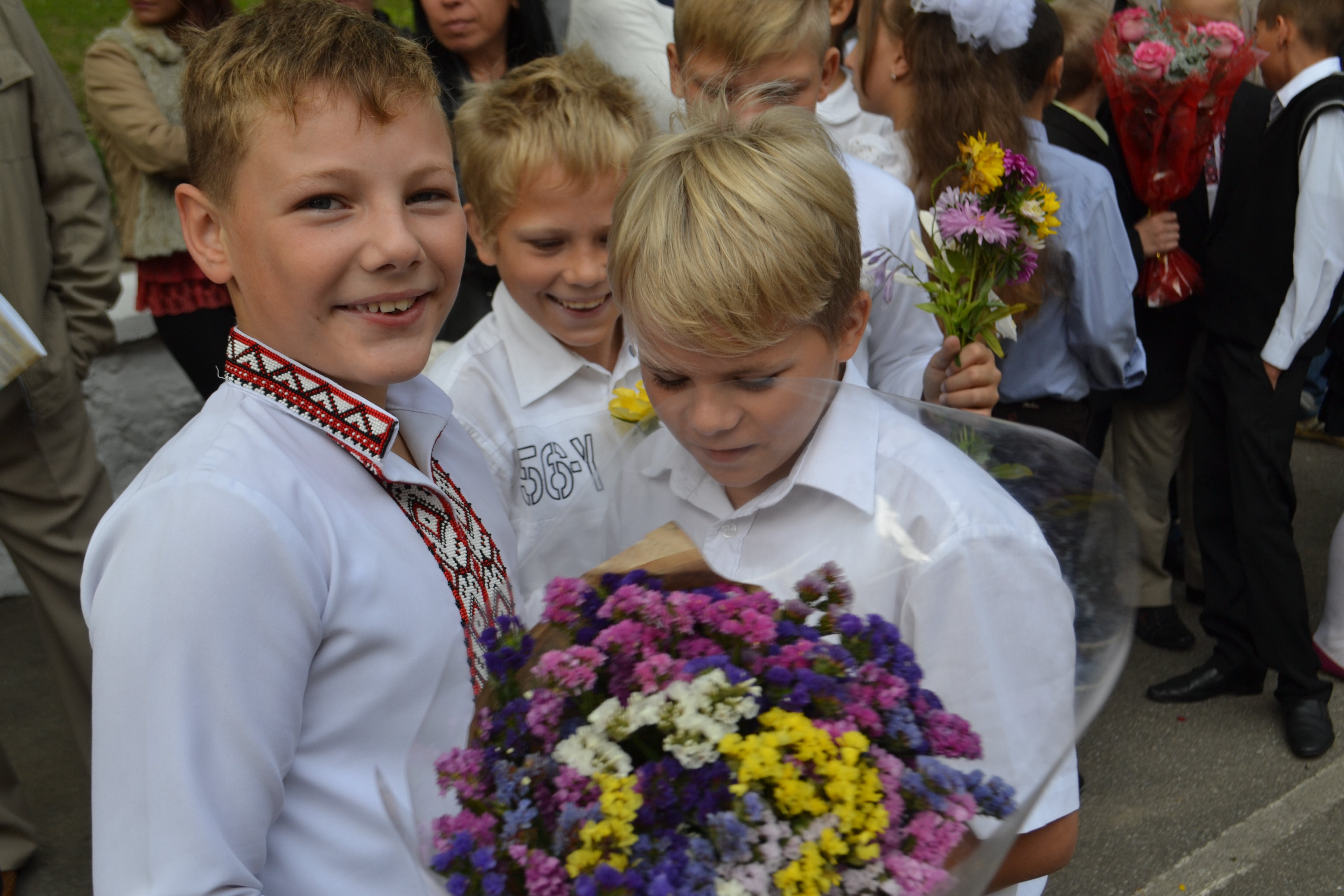 For a child at Shpola Orphanage in Ukraine, "Back to School" is very different.  It's NOT the familiar waxy smell of crayons, freshly sharpened pencils and a cool new backpack.
It's much more basic.  Instead, it's hot food at meal times, a safe place to sleep, indoor plumbing and clean school uniforms.  Maybe, it's painfully saying goodbye to Mom or a relative that probably won't be seen again for months. For many, it's readying oneself for the torment soon to be dished out from bullies and teachers alike.  It's being resigned to the fact of spending another year with 137 other kids in a dismal institution, and it's a relief.
On September 1, schools (even orphan schools) across Ukraine officially welcomed a new school year at a ceremony called First Bell.  Children picked flowers to present to their teachers, dressed up in their best clothes and came to hear encouraging speeches, poems and songs. It has become a tradition for Hope Now to open the orphan school at Shpola, and I prepared a speech about "Peace" that I hoped would inspire and challenge the children and staff.
After the big ceremony, our dedicated team of volunteers spent time with the all the kids, took photos, played sports & games and ate bananas together!  In addition, most of our 70 sponsored orphans at Shpola experienced an even more positive "Back to School" because they received an encouraging letter from their sponsor in the USA.
The kids were engrossed in the personal letters and photos their sponsors sent them. These letters let their sponsored child know that someone cares for them, believes in them and will be praying that they have a great new school year.  The love and guidance of a sponsor means the world to a lonely child at Shpola Orphanage.
But what about the 67 children at Shpola who are not yet sponsored?  They wait.  They dream of a sponsor.  They crave having a personal connection from someone halfway around the world who cares about them.  Won't you consider being that person?  Sponsor one – or even two orphans today by clicking here…  I will personally select a child that has been waiting…waiting for you!
Thank you for your faithful support and love, for the least of these.