Challenger Youth Camp 2017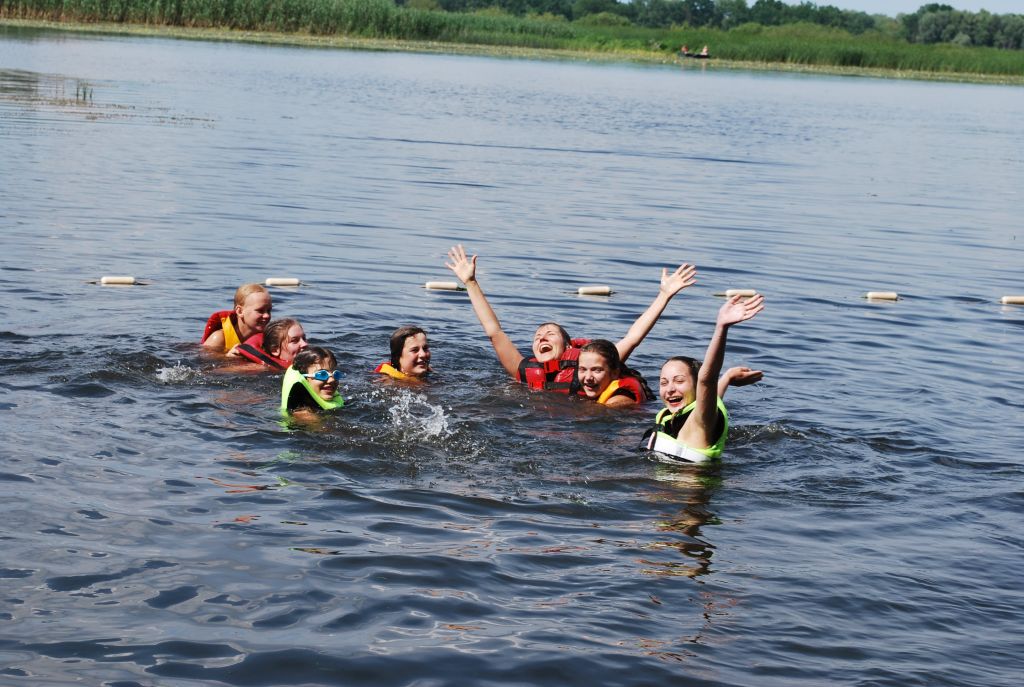 Several weeks after our Shpola Kids Camp, Hope Now USA was blessed to host another camp, but this time for high school teenagers, called Challenger Youth Camp.  Kompas Park welcomed the oldest orphans from Shpola orphanage, kids that had previously graduated from Shpola as well as many teens from local Cherkasy churches. Sometimes, teenagers can be pretty difficult to work with, but with the right approach and a positive attitude, our team of Ukrainian and American volunteers found it a joy!  You can check out all the fun we had by watching the attached video.
Currently, most campers find themselves at a very important stage in their lives, as they near the age of 16 when they will graduate from school.  Very soon, they must decide what to do, where to continue their studies and what subjects to study.  Children who have caring parents, good friends and professional teachers, usually have access to sound advice.  But most kids living in an orphanage in Ukraine don't have this, and their future is unsure and unknown to them.
We decided to make our camp as educational as possible. Most of all, we wanted the teenagers to learn about God. Thanks to our Christian Education program at the orphanage, they have heard many Bible stories, but during Youth Camp, we wanted them to hear about relevant things they would come across in their adult life.  Each day, we illustrated concepts like hypocrisy and honesty, pride and humbleness, offence and forgiveness, lies and truth, and fear of man vs. fear of the Lord. A special emphasis was on God's point of view and what the Bible says. Girls and boys met in separate small groups to hear talks about these topics, which spurred interesting questions and challenging discussions among themselves.
Another educational side of the camp was that each camper chose a Master Class to attend throughout the whole week. The purpose was to try some new skill, to see if they were good at it, and to determine if they actually liked it. This year's Master Classes included: Worship Band, English in Action (cooking with English vocabulary), Net Sports (volleyball and badminton), Soccer & Frisbee, Hands-on Art, Drama and Beauty Inside & Out. Some campers love music and now they want to audition for the praise band at their church, some of them are going to study cooking in trade schools and the Master Class was a good place to learn the basics.  While some teens learned about fitness & applying make-up, others enjoyed sports as it will surely be an outlet for them after hours of sitting in dusty lecture halls.  All of the campers enjoyed the Master Classes and either honed their existing skills or learned something new.
Before the camp started, the kids from Shpola nervously asked if there would be any other campers coming to Kompas Park, except those from the orphanage. They were worried because people usually have a negative prejudice against children from orphanages.  But God is good and His ways are higher than our ways. He brought local teenagers to our Youth Camp who were great examples of what young Christians can be like. This was such a blessing, because many Shpola graduates also now live in Cherkassy, and these kids really need good friends they can count on, as they have had so many disappointments and bad experiences in their short lives.  
Each night after much fun and laughter, we enjoyed a more serious time together in our evening assemblies, but still with a very warm and friendly atmosphere. Team members shared their testimonies and gave short talks on the theme of the day.  The Worship Master Class led our praise and worship time, and played several worship songs for everyone to sing – in English and in Ukrainian!  New friendships were made, and old ones were strengthened.  Most importantly, all of the campers left with a stronger knowledge of their gifts and abilities, and now have more confidence going onto the next stage in their lives.  We pray that they continue to know that they are truly loved by our one true God.
Thank you to those of you who prayerfully and financially supported our camps.  There is still much more work to be done, so if you would like to continue to support our on-going efforts, please consider giving to our Christian Education Program on the donate page.  
Proverbs 22:6    Start children off on the way they should go, and even when they are old they will not turn from it.
During the school year, our team organizes Christian mini-camps and events during holiday breaks.  You can help us continue to develop relationships with the children and staff by giving a gift here