COVID Summer for Orphans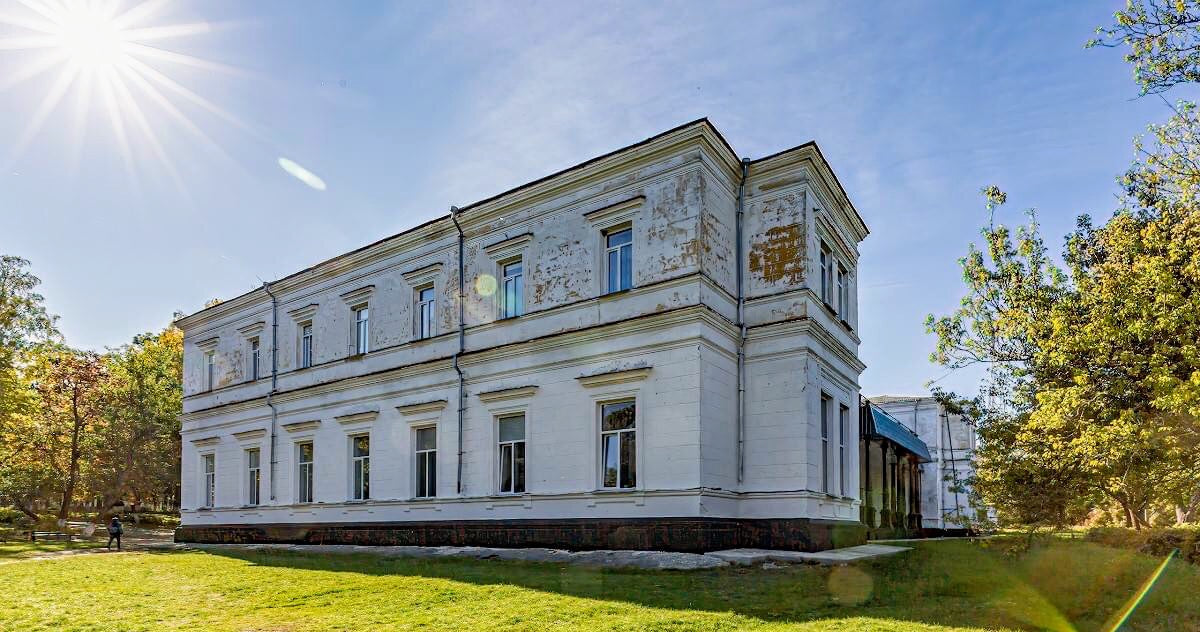 Imagine being a child living in an orphanage. For most, it is a safe place of refuge – complete with nutritious food, reasonable education, adequate housing and free from the abuse and neglect that usually placed the child there in the first place. That is totally true for the 187 children we help care for at Shpola Orphanage in Ukraine.
Enter COVID-19 into the picture and everything changes…
In a nutshell, in an effort to control the spread of the Coronavirus, this past spring the government of Ukraine issued a nationwide quarantine, closed the border, all schools and orphanages and sent the children "home". Every child in an institution has a guardian of sorts – this could be a birth parent with limited rights to the child, a relative who has been appointed as legal guardian, or a government official (like the Director of an orphanage) in the case where no other guardian can be found.  All of these people, for one reason or another, have chosen not to raise the child and have instead sent them to the orphanage to live. Normally, these guardians are asked to take the children home on the occasional weekend, some holidays and 2 months during the summer. Most guardians, if they are relatives, are usually very poor and live in abject poverty so having children to feed at home is a difficult burden. 
 However, the children were still sent "home" for almost 6 months!
Instead of online distance learning, writing happy messages with chalk on sidewalks and sourcing the cutest mask, orphans were thrown back into the very environment they escaped from. So, what did they do? How did they cope?
Yarik, a 4th grader, became a farmer. He managed to buy some seeds and then coaxed out some food from a long-neglected vegetable garden. He later became an enterprising milkman, going door to door selling small jars of milk to provide for his 6 siblings since his mentally disabled mother was "elsewhere".  Vika (14) and Maxim (15), whose parents were nowhere to be found, pooled their strength to look after their 4 younger siblings; doing laundry by hand, trying to find clothes for the baby – even if this meant putting a winter coat on her. By tending the neighbor's goats, they traded wages for milk, but no one had diapers, so they did without. Anya, a 6th grade girl, became primary caregiver to her alcoholic mother, grandfather and 2 brothers – she was far too busy cooking stone soup every day to keep up with her homework. Yulia (10) and Alexandra (6) were living in a dilapidated house covered in trash, broken vodka bottles and very drunk relatives of various ages and states of inebriation. The girls spent most of their quarantine terrified and hiding in the bushes – finally seeking shelter at the village mayor's home.
So, how did we minister to the kids in our program during quarantine?
Unfortunately for the kids in our Orphan Sponsorship Program, these children's sad stories are commonplace – some better and some worse. In an effort to reach Ukrainian students without access to the internet, the government started broadcasting school lessons on TV. However, since our kids do not have TV's (or computers) they still could not keep up with their schoolwork. The orphanage teachers had to call their students and tell them over the phone what assignments to do at home during quarantine. Even this was difficult, as most families do not have a phone – and if they do, there is usually "no money on the phone". Our brave volunteers also attempted to contact the kids or their guardians by phone to let them know we were coming. Usually, we just prayed that God would smooth our path and physically lead us to these remote villages so that we could bring the Good News and food packages to the children.
And He did…
The kids were so glad to see us! Since all travel had been restricted (no busses or trains running at all) most kids had not seen anyone except those in their own yard or village. The kids remarked about how awful it was at home, and how they wished so badly to go back to the orphanage. Like American kids, some whined about how bored they were with nothing interesting or fun to do. Most, however complained about how exhausted they were trying to do all the chores and take care of their siblings, parents and grandparents. All of the families we visited did not have enough food or any way to buy it. Generally speaking, the government feels it is OK to send kids "home" from the orphanage for 2 months during the summer months – they rationalize that kids won't freeze to death and most neighbors have big vegetable gardens, so they won't starve either. Children were so happy to see what goodies we brought them – especially meat!
Prayer Warriors for Orphans
We have teams of dedicated volunteers who serve the children by praying for them. Over the years, we have planted numerous seeds at our "Wake Up" Christian program we have at the orphanage on weekends. The kids also hear the Good News at our summer camps held at Kompas Park. Most of the kids in our Orphan Sponsorship Program have a Ukrainian mentor as well as Sponsor overseas like you. So, the kids are lifted up in prayer by many faithful Christians, and it was our fervent prayer that during quarantine, the children would remember all they have learned and finally those seeds would take root in their hearts. 
Can we go to camp this summer?  Will there be Kompas Park?
That was the number one question on the lips of every child we visited. Sadly, Kompas Park was not able to be opened this summer amidst this pandemic – so Kompas Park had a sabbatical summer. However, we were able to partner with another Christian ministry in Ukraine and put on an Extreme Camp for 44 lucky kids. We were so glad that at least the older teenagers were able to have a Christian camp experience at Camp Maximum, even if Kompas Park was not an option.
It's unusual for most kids to remark how they can't wait until school starts!
September 1st could not come soon enough for the kids, and most of them returned to the open arms of their teachers and caregivers at Shpola Orphanage – wearing masks and supposedly social distancing. Traditionally, we always attend First Bell; the ceremony that marks the kickoff to a new school year on September 1st, "The Day of Knowledge". This year was different, as absolutely no visitors were allowed inside the gates.  So, no speeches were made – we simply piled up boxes of new school uniforms, school supplies, clothing, shoes and presents from sponsors and left them outside the gates for the children to collect after we'd left.
Given the highest honor ... a thank you certificate!
Of course, the Director and Deputies thanked us profusely for everything we brought – they need everything at the beginning of a school year and were grateful for our continuous care and support. The Ministries of Education and Science of Cherkasy Oblast Administration also presented us with a Certificate which reads:
"We wish to express our sincere words of gratitude to Cyndee Knight, Hope Now USA and all members of the organization. Thank you for significant aid with food packets and presents for socially vulnerable children of Shpola Orphanage and their families during quarantine due to COVID-19 pandemic. Thank you for your continuous care for children, significant financial support, boundless kindness and humanity."
Please join us in praying for the children, their families and the dedicated staff at the orphanage. Many Ukrainians believe there will be a second quarantine just after Election Day on October 25, and we pray that the children will be protected and will be able to stay in the safe environment of the orphanage. Most of all, we pray that no matter where they are, they know deep down that God sees and loves them. To help us continue ministering to orphans, families and communities in Ukraine, please give to Where Needed Most on our donation page or consider sponsoring an orphan today!