Elevate Scholarship: First Semester at Sophia School is Almost Complete!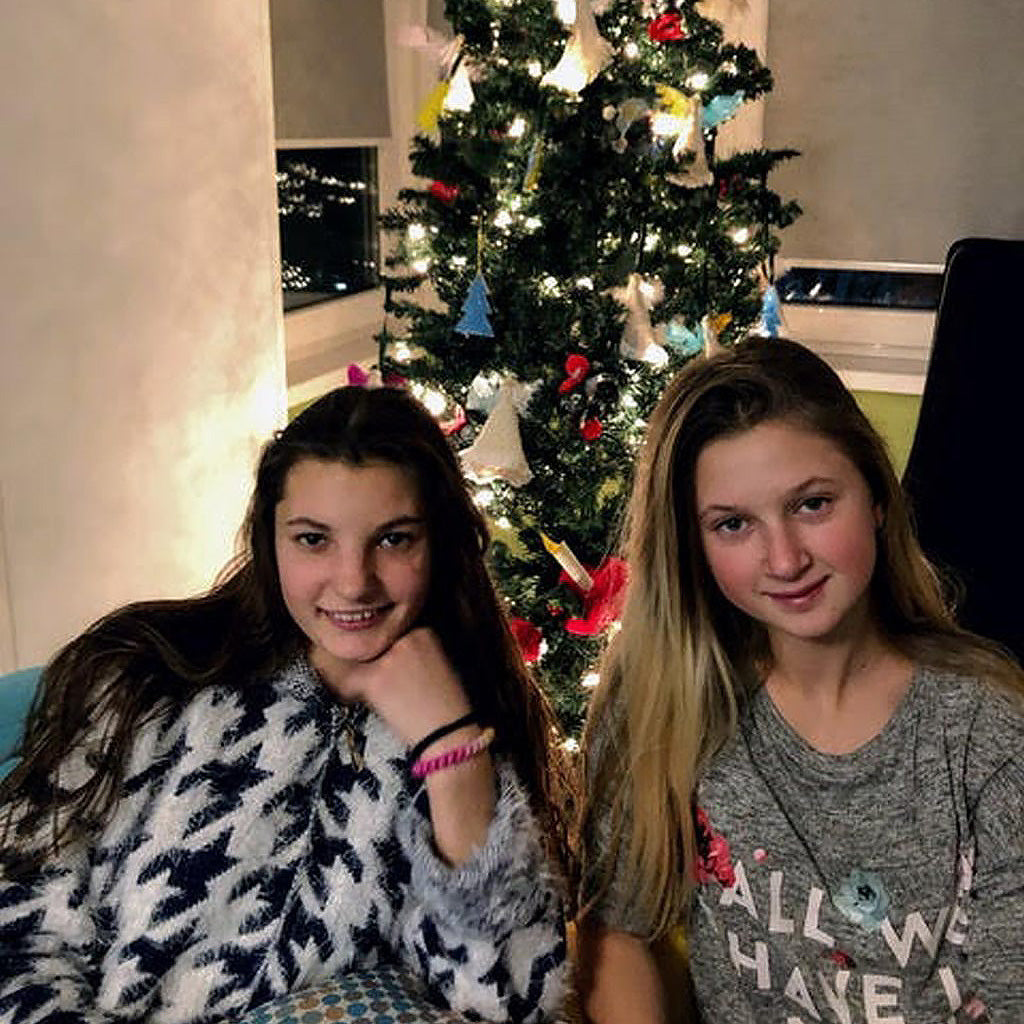 Joy to the World! Over the past several months, God has brought an exciting partnership and program to Hope Now – the Elevate Scholarship. This scholarship allows orphan graduates to finish their high school education in a Christian school in Cherkasy while living with Christian host families. If this is your first time hearing about the scholarship, please read more about it on our recent blog post, Elevate Scholarship Gives Hope.
Ira and Alina are our inaugural recipients of the Elevate Scholarship, and they started classes at Sophia School in September. It has been a joy to watch them adjust to their new life in Cherkasy and develop over this semester. This fall, they have settled in well at school, are starting to build relationships with supportive teachers and are making friends with their new classmates.
Yulia, the Vice Principal at Sophia School said this about the girls' experience so far:
"I think this program is important for the girls because it helps them see life from a different perspective and experience living in a different surrounding… It's a step out of their comfort zone and I think this is the place where their transformation and growth can start."
Life in the big city of Cherkasy is very different from their former life at the orphanage in the small village of Shpola. The girls learned to navigate city buses, joined a local church, signed up for the Youth Choir and attend Hope Now's weekly Youth Group. Ira and Alina love living with their host families. Alina has bonded with her 9-year-old host brother, and her host mother is teaching Alina to cook. Ira enjoys living with Yulia, the English teacher and Vice Principal at Sophia School. She is very thankful for Yulia's help with homework and guidance as she adjusts to life in Cherkasy.  We recently had a "Parent / Teacher Conference" at the school, and despite having big gaps in their education, the girls are working diligently and are achieving some new-found success in the classroom. They also enjoy kick-boxing in the after-school club!
We are so thankful for those who have answered the call to be an Elevator. So far, we have raised over $15,000 for this scholarship. Because of generous donors, Ira and Alina's two-year scholarships are now fully funded! We are also on our way to funding next year's Elevate Scholarships. We hope to choose two more orphan graduates this spring who will attend high school at Sophia School next year. If you would like to be an Elevator and give orphan graduates hope through this scholarship, please give online here. As we look to next year and await what God has in store for the Elevate Scholarship, we rest in His provision and abiding love for orphans in Ukraine.