Give Hope this Holiday Season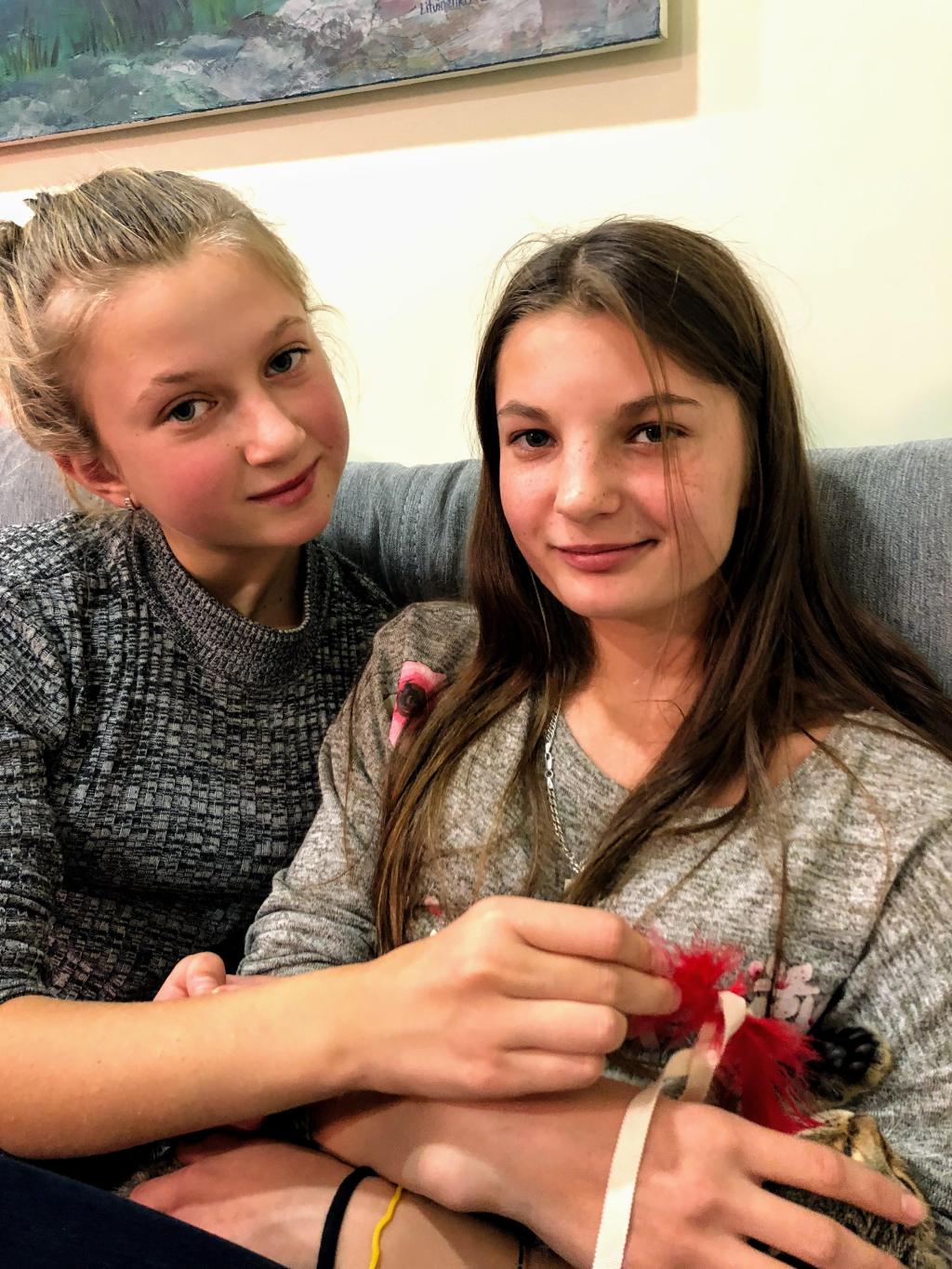 As temperatures drop and the year draws to a close, there are many reasons for hope. We look forward to holidays with loved ones and cozy evenings by the fire. The nostalgic tastes and smells of fall leading into winter cause us to look to the past in thankfulness and to the coming new year with hope. This time of year is often the busiest as we scurry between work deadlines, family gatherings and holiday parties. Thanksgiving leads into the demands of Black Friday, Small Business Saturday and Cyber Monday with Christmas coming right around the corner.
In all of this busyness, let's take a step back from all the "doing" of this season to focus on a day centered around giving. Six years ago, the United Nations Foundation and other charitable organizations founded Giving Tuesday, which takes place on the Tuesday after Thanksgiving. Giving Tuesday is a day to celebrate giving and the good work of charities around the world. Personally, I think it should be before all those big spending days, especially since we have been challenged to give first fruits, not last ones.  
This year, Giving Tuesday falls on November 27. On this day, Hope Now invites you and your loved ones to join us in giving HOPE to orphans in Ukraine. As you are surrounded by your loved ones this holiday season, we invite you to consider how you can provide loving communities and hopeful futures for orphans, thousands of miles away.
This year on Giving Tuesday, Hope Now will be raising awareness and support for our Elevate Scholarship. The Elevate Scholarship is part of our Orphan Graduate Program and provides continued education, safe housing and Christian communities for teenage orphans after they graduate out of their orphanage. Recipients of the Elevate Scholarship are given the opportunity to finish their high school education at an accredited Christian school. They are hosted by Christian families and are supported and nurtured in a Christian environment. The chance to graduate from Sophia School, combined with the support of a loving Christian community, gives these orphan graduates many opportunities for college, university and beyond. You can read more about the Elevate Scholarship and our 2018 Elevate Scholars in our recent blog, "Elevate Scholarship Gives Hope".
Even now, in the weeks leading up to Giving Tuesday, you can help Hope Now raise awareness and support for this scholarship. First, you can raise awareness by telling your community about the
Plight of Orphan Graduates in Ukraine
and how the Elevate Scholarship is providing a new future for these Ukrainian teenagers. Share this video on social media, talk to your coworkers, or even contact us about starting your own fundraiser for the scholarship. Second, you can give and encourage others to give financially to this scholarship. Our goal is to raise $10,000 on Giving Tuesday (and in the weeks leading up to it!) in order to build a solid foundation for this scholarship. We hope to offer this scholarship to two orphan graduates every year. If you feel led to give, you can go to our
donate page
and select the box entitled Elevate Scholarship. Lastly, and most importantly, pray for the Elevate Scholarship. Pray for Ira and Alina, our 2018 Elevate Scholars. Pray for the teachers and administration of Sophia School as they teach and encourage these students. Pray for the host families as they model healthy Christian families to these orphan graduates. And pray that God would raise up future Elevate Scholars as He leads them into a future centered on His abiding love for them.