Happiness is NOT imaginary!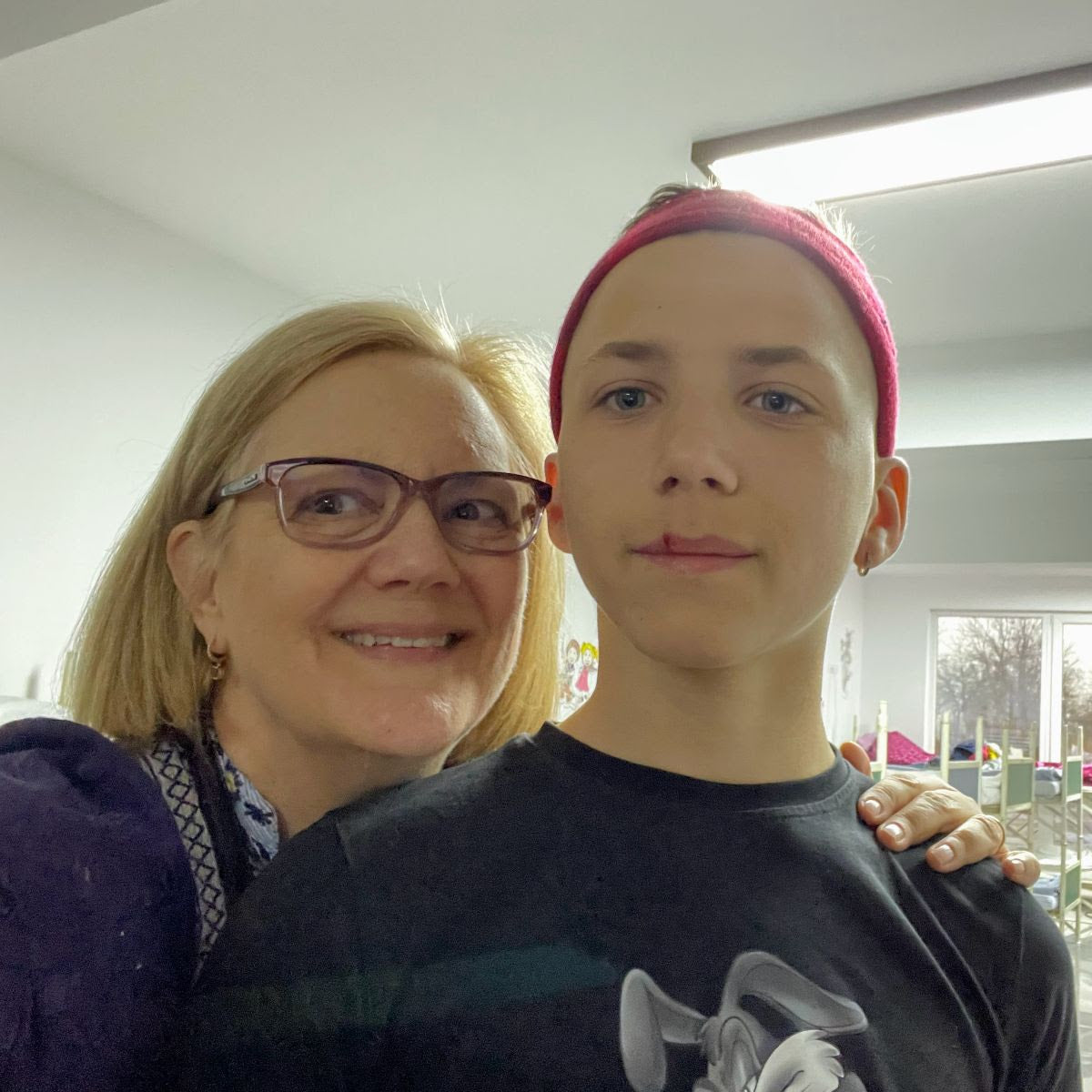 My Heart is Happy!
Imagine my happiness 2 days in a row to be able to see and hug our precious kids from Ukraine! Yesterday, we brought kids across the border and today we were able to go visit a group of 15 that we brought over about 10 days ago! We drove about 3 hours from Siret to Iasi Romania, to the Richard Wurmbrand School. After having a wonderful tour of the school, and hearing about the history and exciting new plans for growth, we bundled into the vans and headed to the group home in Victoria where our kids are being hosted. Shout out to "World Central Kitchen," who is not only providing hot meals at the border, but also at shelters housing Ukrainian refugees.
We want to Stay Together
After talking to our kids and guardians, the main take way message is that they all want to stay together. Even though some of the moms and kids have not met prior to the war in Ukraine, now they have formed strong bonds with each other, and support each other. It is very important to maintain a sense of community to keep these families, no matter how tenuous, together. We will do our best. Soon, we will move all of our evacuees to Oradea, where we can all be together, to function as one solid Christian community. Thank you God, for your leadership and mercy.
Support us, if you can
Once again, we want to say thank you to our prayer partners, as well as financial partners. God always sends people to help, and you are our helpers. Thank you for your continued prayers and support. Slava Ukraini!