Headed to ROMANIA!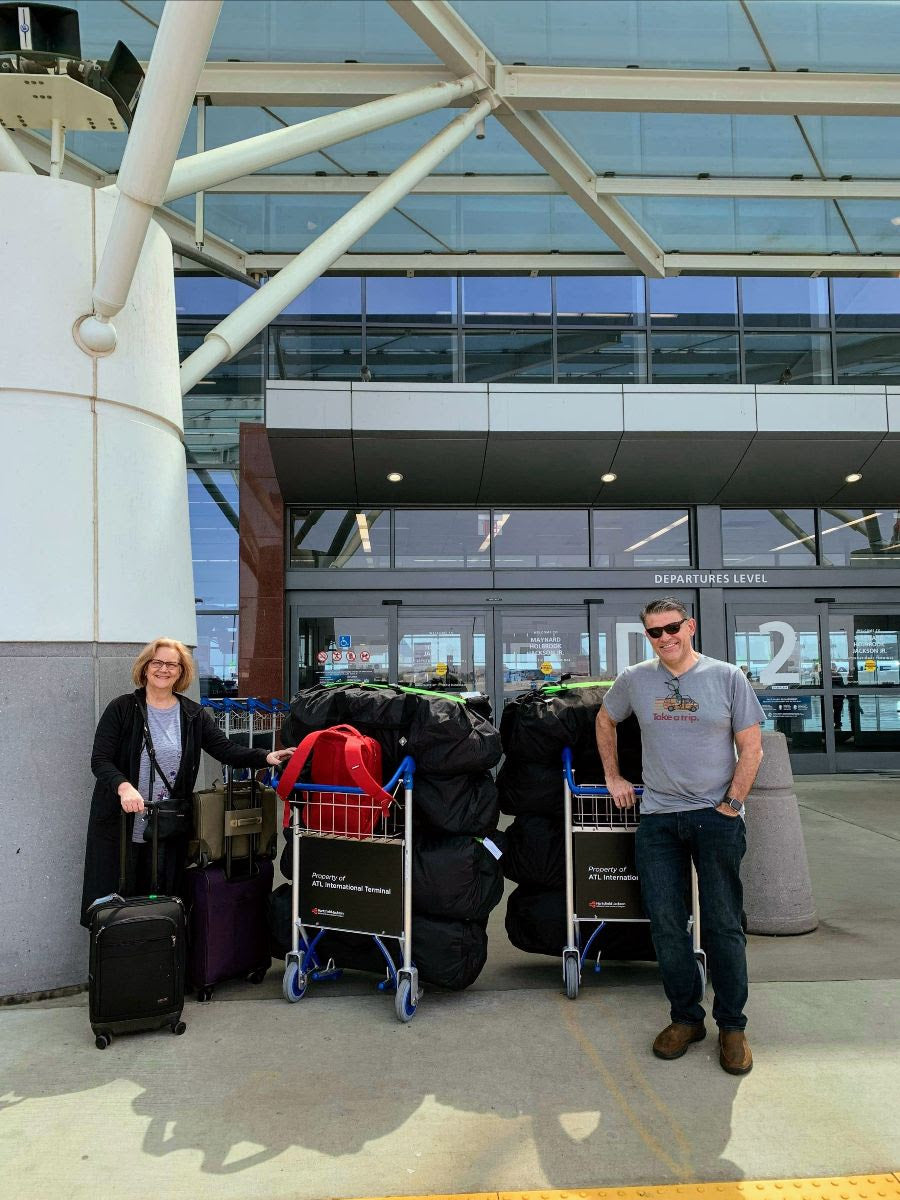 Just a very quick note to say that the last few days have been spent sorting, packing and weighting luggage. We have filled each of the 8 duffles to the brim with medicines, first aid kits, socks, underwear and items that Ukrainians have asked us for. When we arrive in Romania, we will be searching for additional humanitarian aid and will pass this across the border to our team in Ukraine. They will take it from there.
Two "Cindy's"
Special thanks to Cindy Teel and her friends who helped amass a lot of these supplies — and then drove 6 hours to Atlanta to bring them to me. Also special thanks to Archie Wanamaker who secured 8 boxes of prescription meds from MAP International. Thank for both for your extraordinary help!
Meanwhile back in Ukraine…
Our team is out delivering food boxes and praying with our orphans and guardians who decided to stay behind in Ukraine. Please continue to pray for their safety and most of all that they will come to trust and rely only on the Lord. It was a sunny day!