Kompas Park Needs Your Help!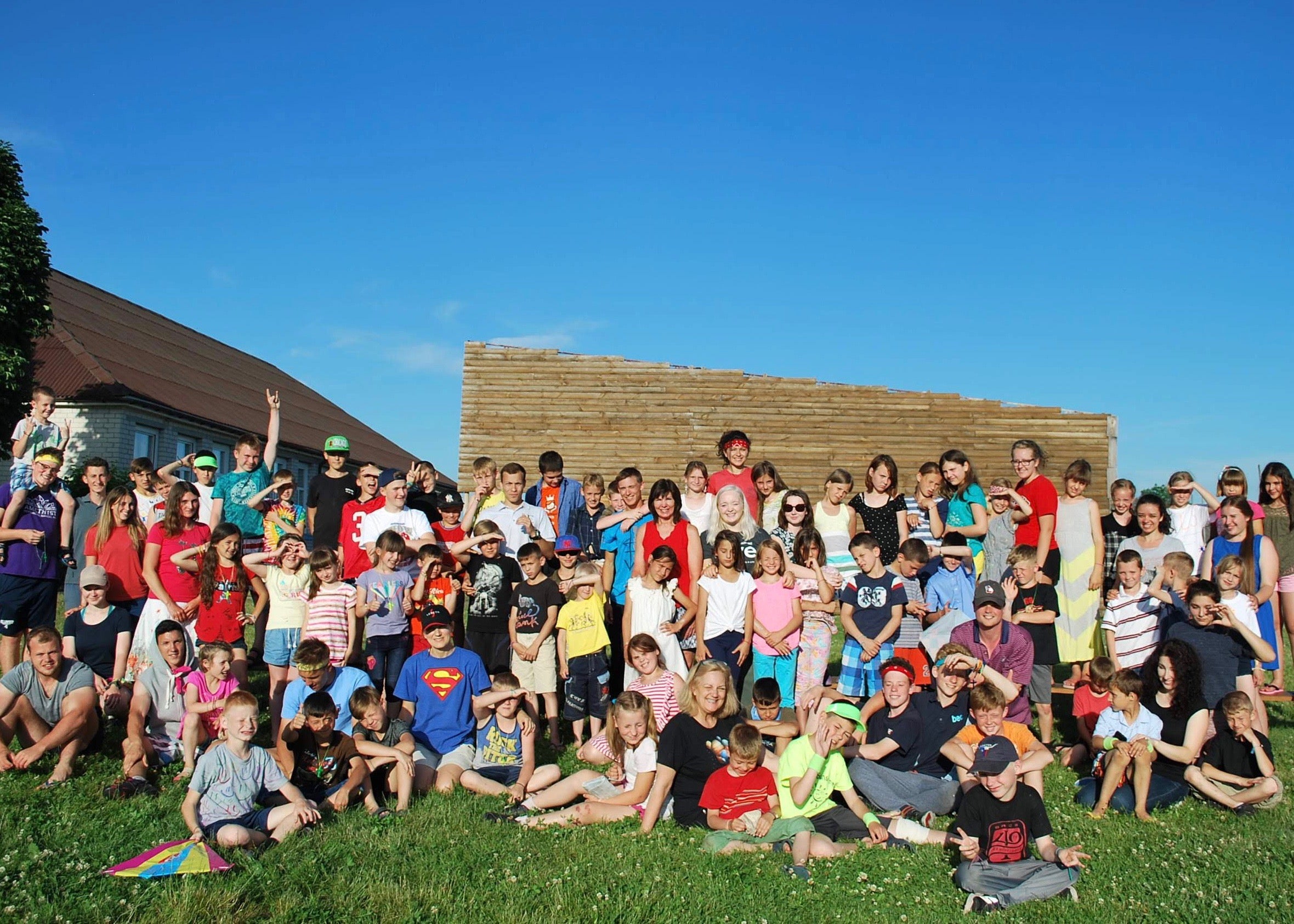 Kompas Park on Sabbatical?
Visitors say that Kompas Park summer camp is a slice of heaven on earth! Its fields, assembly hall, dining room, beach area and bunk rooms hold precious memories for campers and volunteers alike. For campers, it is a place of excitement, love, acceptance, safety and spiritual growth. For volunteers, it is a place of bonding, joyful exhaustion, stepping out of comfort zones and experiencing God in another culture. For 13 years, KP has been a welcoming home for an international community of Christians who come to Ukraine to serve kids and adults from many different backgrounds. Those who have had the opportunity to pray, laugh, sweat, cry, worship, and serve at Kompas Park truly know how special it is. 
Unfortunately, due to the risks of COVID-19, this summer, the gates of Kompas Park will be closed. We believe this is the best decision for the health & safety of campers and volunteers. 2020 will be a Sabbatical Summer for Kompas Park, and we believe this is God's plan.
What does this mean for Kompas Park? 
As saddened as we are about not being able to host camps this summer, the news of cancelled camps hits the facility and staff the hardest. Kompas Park receives most funds for the entire year from 10 weeks of summer camps. Since these camps have all been cancelled, KP has been hit hard financially. The leadership of Kompas Park has already had to make hard decisions to cope with this loss, including laying off some of our year-round workers. KP is in dire need of financial support to pay the remaining staff, keep Kompas Park running through the year, and prepare for next summer. 
Combatting the "mission-trip high" 
There is a tendency for volunteers who go on short-term mission trips (like serving at KP for a week or two) to have an amazing, uplifting experience but then quickly forget about the mission once settled back into "normal life". This is often called "mission-trip high". While on the trips, many volunteers make promises of ongoing prayer and financial support, only to quickly forget about the ongoing ministry and the people on the ground who carry out the work year after year. Many of us have fallen into this! 
Hope Now USA believes it is important to combat this "mission-trip high" since it is usually the most harmful to the missionaries and organizations we leave behind (ex: Kompas Park). In fact, a few years ago, we changed our model of short-term mission trips in order to protect our ministry partners in Ukraine from feeling the fall-out of this "high". Along with doing more pre and post-trip training and debriefing, we began including extra financial support for each trip. We wanted to ensure that when our volunteer teams left Kompas Park after each week of camp, KP was in a better financial standing than when we came. We feel responsible to not only support Kompas Park while at camp, but also to provide financial support for the entire year. 
Practically speaking, what it looks like is this: when each mission trip volunteer raises funds every summer, they fundraise for their own airfare and accommodation at Kompas Park; but they also raise support for Kompas Park itself. We believe this is an essential part of being a financial blessing rather than a burden on the facility and its staff. This year, because camps are cancelled, KP will not be receiving that money. This loss of support is why Kompas Park is in serious financial trouble. 
Supporting – even when the Ukrainian border is closed
Now is the time for action – for all who love Kompas Park to show support, especially now, when we cannot be there in person. We ask you to pray for Kompas Park. Pray for guidance and wisdom for the Ukrainian Board of Kompas Park and our director, Svitlana Kravchenko. But we also ask that you prayerfully give financially to Kompas Park. Even a little donation will go a long way to support its mission and keep the year-round staff employed. 
The leadership and staff at Kompas Park hope to use this Sabbatical Summer to do some necessary repairs and small renovations on the property. One project is to build an onsite laundry room, which will vastly cut down on the time it takes to wash all bedding & towels! No more hauling the laundry back and forth to Cherkasy every week!
Even though we cannot physically help with these repairs and renovations, we can still support this work financially. From now until Father's Day on June 21, we are aiming to raise $10,000 for Kompas Park, a place where many campers first hear about the love of their Heavenly Father. While this amount is not nearly as much as Kompas Park normally receives each summer, it will be a step forward to relieve their immediate financial burden and it will allow KP to continue to prepare for next year's camps. To contribute to this campaign, please visit https://hopenowusa.org/pages/camps and select "Summer Sabbatical".
Kompas Park has touched the lives of so many, and it is time for us all to step up and show our love and support in this time of need. Will you join us? 
If you have questions about what Kompas Park's Sabbatical Summer means for your mission trip to Ukraine or a volunteer you have supported financially, please email us at cyndee@hopenowusa.org. God bless you!