Mondays Are Stressful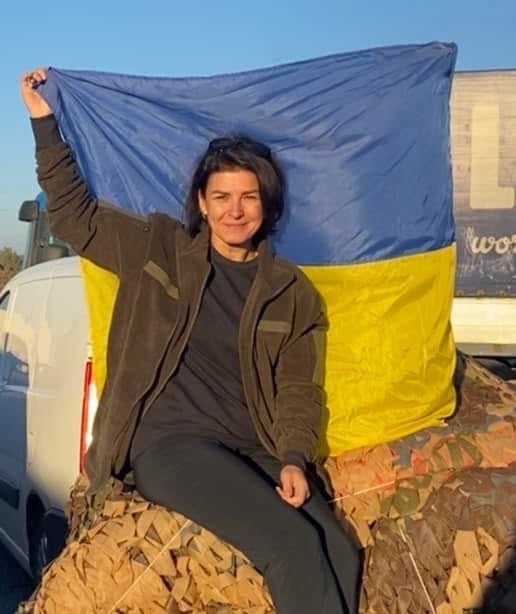 A lot can be said about Mondays…
 
"Mondays offer new beginnings 52 times a year!" "Mondays set the tone for your whole week." "Rainy days and Mondays always get me down." 
 
"Mondays have always been tough. But now they are hell." 
 
For the past 3 Mondays in a row, Ukraine has endured horrific and steady barrages of air attacks. Ukrainians, trying to find humor in the depths of despair, have created several memes and expressions to depict their new, daily existence.
"Going to Work in Kyiv"
Husband: "It Was A Very Long Week."

Wife: "It's Only Monday."
Gray Cat: How Will We Keep Warm This Winter?
Orange Cat: We'll Burn Books.
Gray Cat: Like What?
Orange Cat: War and Peace?
Diesel or Pringles?
So, in modern-day Ukraine, Sunday nights are spent around the kitchen table with family, preparing for the week ahead. Extended family members gather together to brainstorm ideas they have for keeping warm this winter and to share information. They wonder aloud about what to do when the electricity is cut, and therefore their heating systems can't function. Some families have wood burning stoves or heaters, but most people in cities live in large Soviet style apartment buildings and their radiator systems have electric starts with one big system for the whole building. Generators or wood burners are not good ideas for apartments. Some family members tell where the cheapest diesel can be found. Another family member shares crucial information about where to find Salt & Vinegar Pringles. (If only they could afford them, with today's astronomical prices in Ukraine!) But they all remind each other that tomorrow is Monday, and they prepare themselves for an all-out assault.
Waiting In Line at McDonald's...
Our team members tell us that in Ukraine, people are just trying to live their normal lives. Two weeks ago, McDonalds finally reopened in Cherkasy! This center for young people is teeming with local culture, free Wi-Fi, and clean bathrooms…but since the war began, it has been closed for 9 months. These days the line is very long – snaking out the door, through the parking lot and down the snowy street. It's mostly filled with young people who just want to take a selfie to post on Instagram. People are just trying to live their lives. They are hungry for the nostalgia and warmth that a BigMac can bring. Unfortunately, for men between the ages of 18-60, standing in line at McDonald's can be dangerous, as many men have received their draft notices or "invitations" while standing in line.
Living A Normal Life
When the air raid sirens go off, the McDonald's APP informs their customers that they apologize for the delay, and that the restaurant will be temporarily closed for 1 hour, as their staff must take shelter. If the air raid sirens go off within an hour of closing time, the restaurant will be closed up for the night.  As Inna says, "Life in Ukraine is different. You'll see. People just want to live normal lives."
A Normal Life For Dima?
With your help, Hope Now has delivered hundreds of high-quality, lifesaving military grade first aid kits to soldiers in Ukraine. Sometimes, we even get a photo of the solider receiving his IFAK – some of these men have tears in their eyes. Some even write us a thank you note, like Dima:
Expressions of Thanks
"I want to express my gratitude to director Cyndee Knight and all who work with Hope Now, for their respectful support to our soldiers. Your work and support give a great impact on our victory. Special thanks to the people who sent notes with warm words of support. I thank all of you who organize and pack and send, who help all of us in this really hard and turbulent time. Sincerely, Dmytro"
On a Rainy-Day Monday in October
Unfortunately, Dima was severely wounded when he was defending the Southern part of Ukraine, fighting to liberate Kherson. We thank God that he is alive and recovering in the hospital. It is unlikely that he will be able to return to the front lines, but he will continue to serve in some capacity.
Tomorrow is Monday...
This Thanksgiving, we have a small team flying to Poland to bring 15 duffle bags full of Bags of Blessings, medical supplies and first aid kits for Ukraine. Please pray for our Ukrainian team who will made the harrowing trek across Ukraine to the Polish border, to pick up this precious cargo and drive it back into Ukraine. Tomorrow is Monday – hope you have a great one! Praying that Ukraine survives another one!