"Kompas Park is truly my favorite place in the world."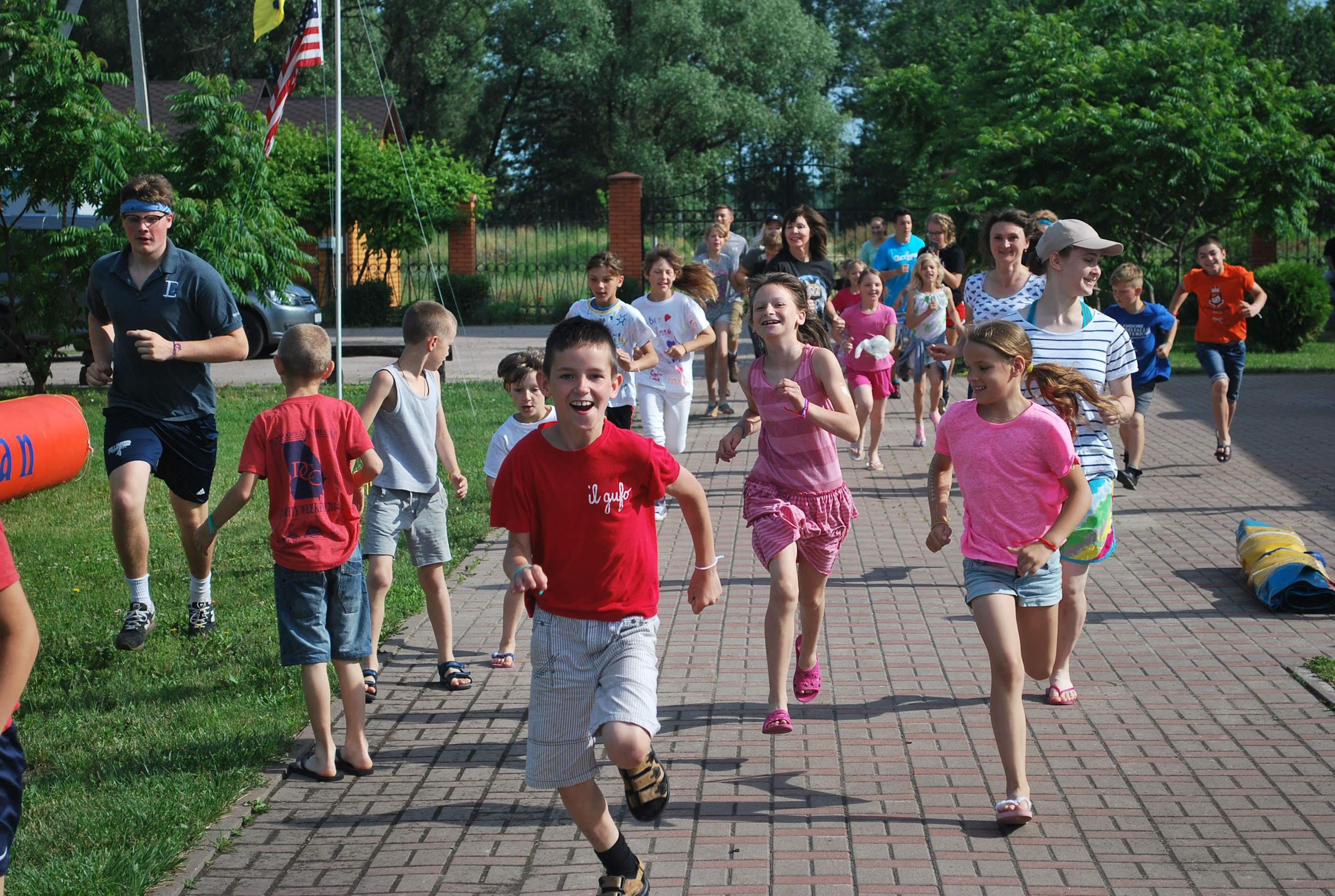 Many of us are saddened by the fact that COVID-19 has prevented us from serving at Kompas Park this summer. The camp is near and dear to many of our hearts. In an effort to share our support and love for Kompas Park, and to encourage its staff during this Sabbatical Summer, we asked past volunteers to share their favorite memories of the camp. 
Here is what a few of them shared: 
_______________________________________________
"My first experience at Kompas Park blew me away! Getting to meet and work with the counselors and children changed my life in a positive way. I saw the joy in the children's faces as they swam, played games and prayed with each other as well as with their trusted leaders. I am forever grateful that I was able to be a part of this. They are memories that will always be close to my heart. Thank you ❤️" ~ Chris Antaya 
_______________________________________________
"When I think of Kompas Park, I think of all things good. I got to be a part of Kids' Camp in June of 2019, and it was such a wonderful experience. Morning exercise, praying with the kids, going to the river, roasting marshmallows, doing crafts, playing games, timing the kids on the trampoline so they each get a turn... I enjoyed every second of it. 
The language barrier was not an issue at all. No matter what you were doing, there was always a child (or children) there wanting your undivided attention. It was such a wonderful experience seeing how excited the kids were to spend a week at camp. It is obvious that Kompas Park is such a safe place for so many kids. I am sure that anyone who has served there has seen it and felt it for themselves. I know I have. I will cherish the memories I have made forever. 
Kompas Park will always be very near & dear to my heart. I am hoping and praying that I can go back to Kompas Park in the future & spend some more time with the amazing leaders and kids I met last summer!" ~ Amber Yoder 
_______________________________________________
"It's so hard to pick one memory from my 13 years of going to Kompas Park. In the more recent years, we have added the Master Class program at Youth Camp. While I have helped to lead a few different master classes, leading the Worship Master Class is always particularly special. There is always a range of talent in our group - total beginners to experienced musicians. It is incredibly rewarding for myself, the other leaders, and the kids themselves to accomplish something so tangible in the span of a week. While not everyone leaves KP as a master musician, there is progress made, and more importantly, worship music written on their hearts.
From the first time I ever went to Ukraine as a 12 year old, one of my fondest memories was singing the same worship song in 2 different languages. The global family of God is represented vividly during those moments for me. The same sentiment rings true in 2020. It's also fun to learn parts of songs in Ukrainian and/or Russian and sing along with the group.
I am deeply saddened that this summer I won't hear the voices of young people singing out to the Lord in their native language as I sing along in English. Knowing the Lord can hear, understand, and accept our praises to Him all at once brings tears to my eyes. I am comforted because although I am not in Ukraine this summer, I know that Christians around the world are all singing through this storm together, even while apart." ~ Zoë Knight 
_______________________________________________
"My favorite memory at Kompas Park was definitely being with my campers in their room, and the only way we could verbally communicate was by pointing at objects and saying them in our respective languages. We did that for hours one day and every English word made the girls laugh so hard. Go Orbit <3!!" ~ Madeline Benfield 
_______________________________________________
"When I decided to go to Ukraine, I never could have imagined the transformation my life would undergo. I have never felt God so present in my life than the 5 days I spent at Kompas Park. As I reflect on my experience, there has been nothing I've ever done that has brought me the same level of personal and spiritual fulfillment than serving in Ukraine. Cyndee made a point to tell us at the beginning of camp, that this time for the kids would not only be the highlight of their summer, but their year, and a year later, I have come to realize it too was the highlight of my year.
I think what KP taught me the most is the beauty in simplicity. In Ukraine, I became more in touch with my surroundings–soaking in the beautiful green fields that surround the camp, the stars in the sky not impeded by buildings or pollution, hearing the laughter of children as they tubed on the lake, and worshiping and praying together as one body of Christ. Here the children are able to escape from the innumerable challenges that life presented them and just be a kid.
I felt an immense amount of peace in taking this time to shut off my phone from the distractions of everyday life and refocus myself to Christ as well as the children we were there to serve." ~ Will Gillett 
_______________________________________________
"I always loved the skits the campers and staff put on in the evenings at Widows' Camp.  One really crazy skit was when the volunteers invited the Ukrainian staff to a tea party.  They sat around a table and had fancy cups and cookies and a huge teakettle.  They started talking about Ivan who was getting to be forgetful. They were all served tea and at the end the hostess opened the kettle and pulled out Ivans misplaced socks! We all had a good laugh." ~ Margo Cuthbert 
_______________________________________________
"Kompas Park is truly my favorite place in the world. Giving hope to the many kids craving love and attention is such a blessing, and God works wonders through this camp. When I think of my favorite memories from camp it's hard to choose just one. I love prayer time, making pancakes with the kids, all gathering together to watch the evening video of the day, and so much more. 
However, my absolute favorite thing about Kompas Park is the forever bond that you will share with each kid. You can tell that Kompas Park is their one source of happiness for the year and the thought of them not getting to go this year is heartbreaking. I pray I will be back soon, and get to see the kids I know and love so much again. Kompas Park will forever have my heart." ~ Kelsey Miller 
_______________________________________________
I went to Kompas Park in June of 2018 and I can definitely say that it was one of the best times of my life. The amount of selfless love in that camp was something that many have never experienced. Initially, I had thought that a language barrier would prevent me from forming true bonds with both the kids in my group and my Ukrainian co-leaders. However, this proved to be a judgment I am pleased to say was completely wrong. Those kids were not just some random Ukrainian kids we were leading but they were my kids. You could tell how much they desired your attention and love, it is something that even to this day still makes me wish I could have stayed. By the end of my seven days at the camp, all I wanted to do was stay even longer. The moment the bus started driving away from camp, the only thing we were talking about was coming back.
What is this picture you may ask? THIS was bike club. A ragtag team of children and their two fearless leaders. Our two-hour mission: To explore strange new worlds, To seek out new life and new civilizations, To boldly go where no man has gone before! Just kidding! But it was a very enjoyable ride! ~ Kieran Dizon
_______________________________________________
"There is truly no way to pick an all-time favorite moment/memory from my experiences at Kompas Park. This camp does something for the participants that only Jesus can do better, it gives us all a safe reprieve. Kompas Park is a place where we all share in fellowship, build new friendships, and learn to face the trails of this world with the love of Christ as our driving force. I love the Chinese Proverb: "Give a man a fish and you feed him for a day; teach a man to fish and you feed him for a lifetime". Kompas Park is a week of teaching participants to live in this world that is not our own. We do awesome Master Classes that teach life skills like cooking, sewing, computer programing, and even building fishing lures from old spoons. We also learn about the Jesus' saving grace and how to share in it as a community of campers. Campers are allowed to let go of the stresses of their lives and are given an opportunity to just be children." ~ Matthew Nolan
_______________________________________________
"Kompas Park is a safe place for children to feel loved, accepted, free to be kids, and to release their, at times, very heavy burdens. It is a bright spot in the year for so many kids whose days are usually not very bright. It is the only place where many will ever hear about Christ and hear that they are loved. When you spend time there, you know. It is a very special place, where God shows up, and works in the hearts and lives of all who attend. I'm blessed to have been a part of Kompas Park and plan to be back in the future." ~ Margaret Bass
_______________________________________________
"Kompas Park has been a part of my life for a very long time. Thinking back about previous summers, it's hard to imagine this season without Kompas Park being a part of it. I have so many wonderful memories from the camp, including funny, happy, and sad moments with children from the orphanage, Ukrainian teammates, and American leaders. All my memories from Kompas Park were always full of unexpected blessings, beautiful relationships, and valuable lessons that God taught me: the ones that made me laugh, cry, or pray.
It still comes to me as a surprise to think that I was a little camper once, and then grew up to be a leader for the past four years. I'm so thankful that God gave me an opportunity to experience the camp from both perspectives.
I really enjoy playing sports, especially when it comes to running around and playing with children or young adults. One of my favorite parts of the camp has always been all camp games, usually differently themed. I remember one time, when I was a camper, the theme of the day was the story of David and Goliath. All the kids were given the crowns that glowed in the dark, made out of differently colored bracelets. How fun it was, catching all the leaders dressed up in black on the soccer field in the dark! Being surrounded by constantly moving colorful lights and trying to catch "Goliath" was thrilling and exciting. For some reason, I felt like I was a part of a very strong and loving community, where I could bound with so many kind people full of love for Jesus. If I had a chance, I would definitely relive that evening again, because that feeling of belonging to Christ's church was truly unforgettable." ~ Masha Lanska 
_______________________________________________
To learn more about Kompas Park, visit their website at kompaspark.org.