Pills, Pills, Pills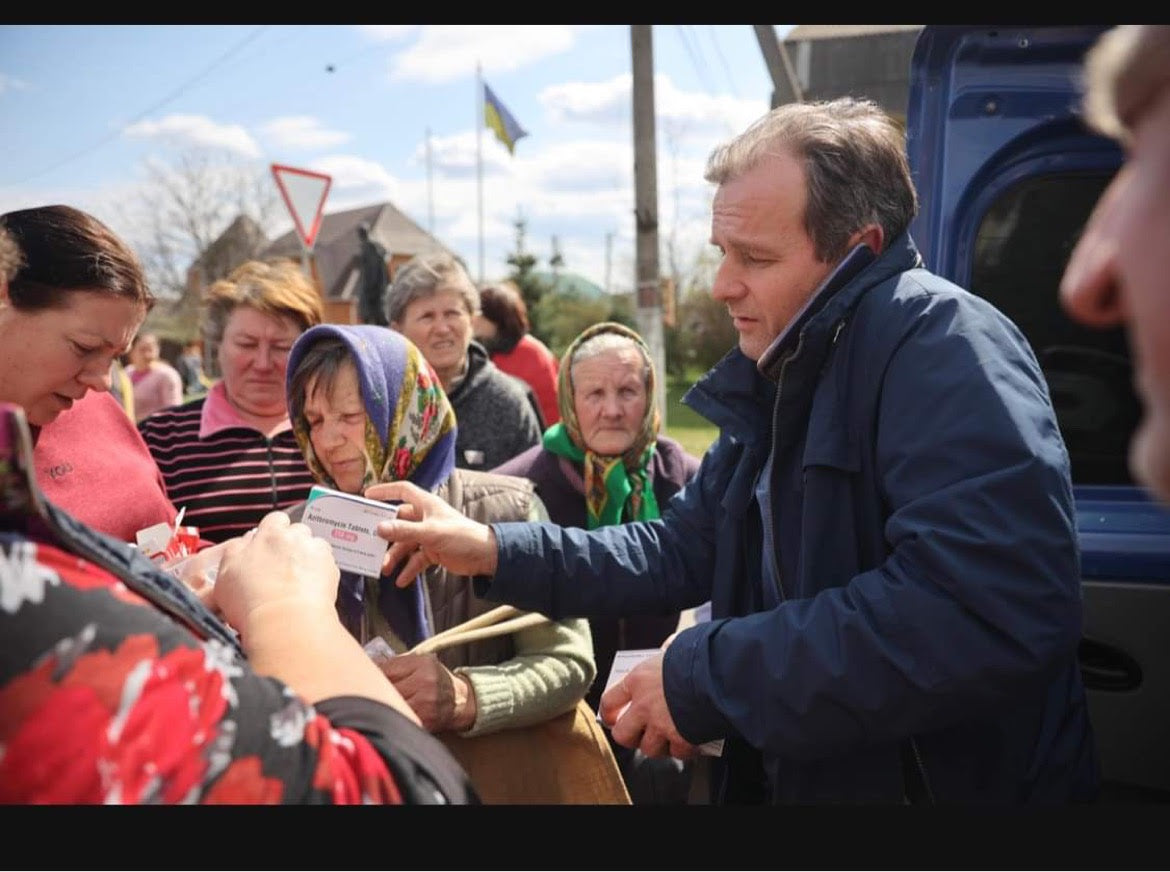 The 7 duffle bags that Zoë and MaryJane brought to Romania were quickly handed off to our volunteers, who then crossed the border and drove them to Cherkasy in central Ukraine. Once there, no time was wasted. The large bottles of vitamins, sleeping aids, antihistamine, acetaminophen, and ibuprofen were divided into smaller amounts, and delivered in the middle of the night to our Pastor, Anatoliy who was waiting to take them to Bucha and Irpyn – suburbs of Kyiv that have recently been destroyed by invaders. Desperate people were waiting. Waiting for food, water, and medicine…they have been suffering for weeks!
Our Wish List = Their Answered Prayers
Thank you to all who have bought items off our Amazon Wish List, and who donated money to serve the Ukrainian people. Today, 4 vans and 3 trailers full of food bags and medicines were able to minister to people in need…. because of you! Thank you! From the people of Bucha and Irpyn who have suffered unimaginable things and who have witnessed indescribable atrocities. We can attest that all donations that are sent to Hope Now USA are delivered to Ukraine and to those who need them the most.
Next Trip is May 5
Please don't forget about Ukraine. We are already planning our next overseas delivery of Amazon wish list items on May 5. Please continue to check our list and donate items if you can. May God bless you!