Remembering God's Perfect Love in a World of Broken Love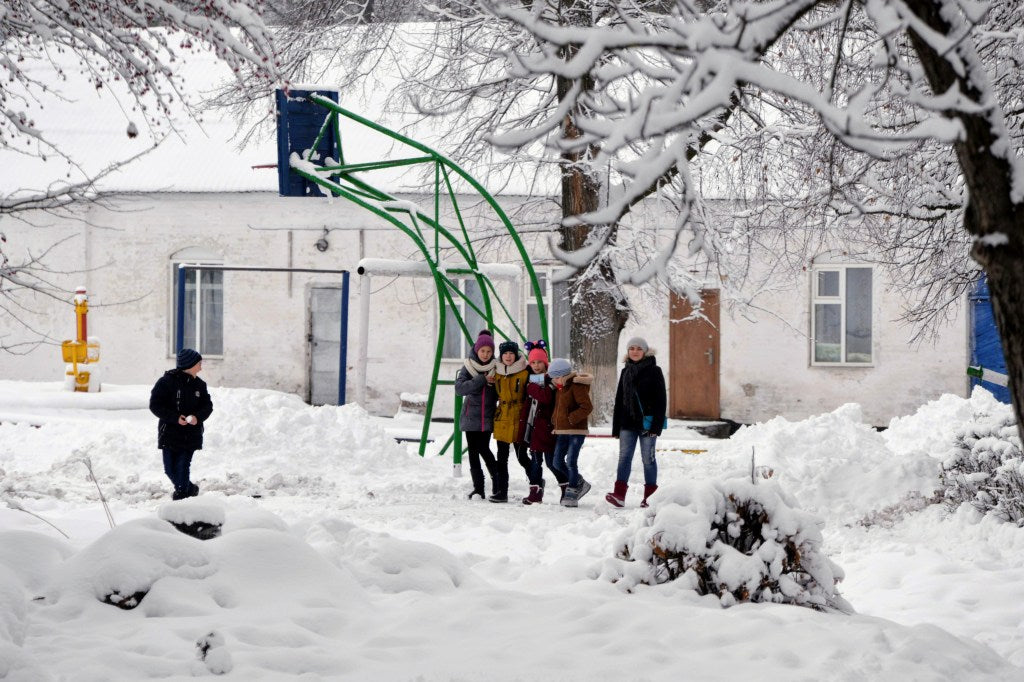 Beloved, let us love one another, for love is from God, and whoever loves has been born of God and knows God. Anyone who does not love does not know God, because God is love. 
1 John 4:7-8
As Valentine's Day draws near, our grocery stores, social media feeds, and homes are filled with pink and red. Flowers, heart-shaped chocolates, cards with cute puppies, and love songs fill our senses. Discussions on love surround us and some of our favorite romantic movie quotes come to mind – "You have bewitched me, body and soul, and I love you" (Pride and Prejudice, anyone??). In the midst of all this, how do we think about love in light of what John says in the verse above – God IS love? What does that mean for us, and specifically, how does that affect the way we serve orphans and families in Ukraine?
John tells us that "Love is from God" and "God IS Love". He continues in the next verse to say, "In this the love of God was made manifest among us, that God sent his only Son into the world, so that we might live through him" (1 John 4:9). God is love and he showed us this love by sending his Son to die sacrificially for our salvation. God's love is perfect, and we as finite humans cannot even fully understand the "breadth and length and height and depth" of his love (Ephesians 3:17-18). God's love is not a fluffy, rose-colored love that follows the roller-coaster of human emotions. It is powerful, sacrificial, infinite, and perfect.
Why is this good news for us? Why is this good news for orphans and families in Ukraine? We as broken humans do not love perfectly, no matter how good our intentions may be. We are affected by the brokenness within us and the broken relationships we experience all around us. The fallen love we experience in the world has a tendency to disappoint and hurt us. Orphans in Ukraine have been wounded by the brokenness of this world, possibly more than you and I can imagine. Many have experienced life-threatening poverty, the cruel grasp of addiction, the ache of death, and abandonment by the ones who were supposed to love them most. Trauma and distrust have influenced the way they love and accept love from others. While we listen to these children's stories and gather them in our arms, we know at our core this is not the way it was supposed to be.
As we serve these children and their families, we can be reminded of our shared need for the sacrificial love of our Heavenly Father. The Father who sent his Son to earth to experience the pain, brokenness and fallen love of this world and to ultimately die for us. The one who is
"a father to the fatherless, a defender of widows" (Psalm 68:5).
We can lament over the pain and distress they have felt from this world's imperfect love, and in hope we can point them to the One who loves eternally, restoratively and perfectly.
On this Valentine's Day, would you join us in prayer for the orphans and families in Ukraine who do not yet know His love?