Saying Goodbye to Our Hero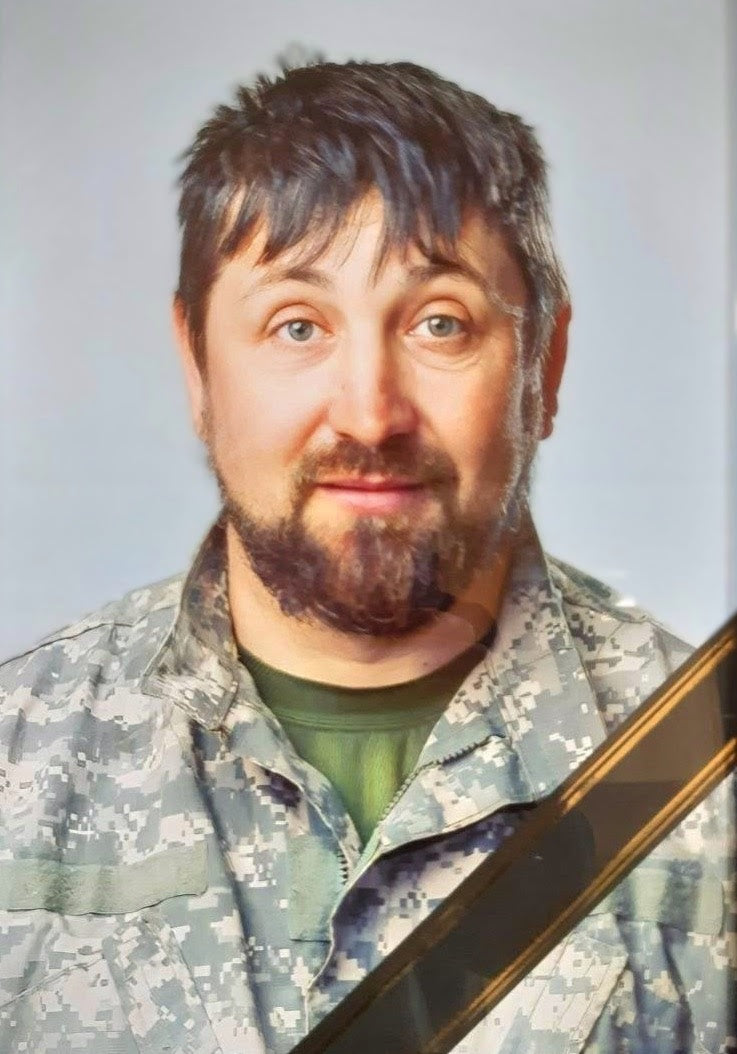 Since February 24, 2022, when the unprovoked attack on Ukraine began, it has tragically been reported that over 10,000 Ukrainian soldiers and 34,000 civilians have been killed. This heartbreaking data on the wages of war, has now hit home with the death of one our own, Andrei Boyko. However, Andrei was much more than a statistic. He was our much-loved exuberant friend, a devoted husband and father, a staunch patriot and most importantly, our fellow brother-in-Christ. 
Our Kompas Park Protector
As a married adult, in 2007, Andrei attended and graduated from Hope Now's Bible Institute – our little seminary in Cherkasy. Immediately thereafter, Andrei became the on-site Facilities Manager of our up-and-coming camp, "Kompas Park." It was literally through Andrei's blood, sweat and most likely tears, that over the next 15 years Kompas Park was transformed from an old, abandoned village school into the comfortable summer camp destination that it is today. From spring to fall, hundreds of people from ages 1-100 (yes, we had a centenarian) visited Kompas Park as a volunteer, camper, lifeguard, cook, craftsman, teacher, pastor, gardener, or musician. Every single one of those visitors met Andrei, who no doubt left a long-lasting impression. A born leader, Andrei was exceptionally strong in every way including in his opinions, physically and spiritually. Andrei was a recognized leader in his community; a powerful advocate for Kompas Park at local council meetings. As self-appointed head of security, everyone in the village always slept soundly with Andrei on guard.
A True Patriot
Like many young men in Ukraine, Andrei served his country shortly after high school during the early years of married life. His dedicated and darling wife, Valya (short for Valentine) was his one true love and partner, and together they forged ahead to create a family and build a house with their own hands adjacent to Kompas Park. In 2014, when Ukraine was first invaded – like other trained/previously enlisted men – Andrei was called up and proudly served 3 tours in Eastern Ukraine, mainly as a truck driver and tank pilot. So, it came as no surprise when on February 24, 2022, Andrei again stepped forward to lead his former army unit and reported for duty. Throughout the next 326 days, Andrei defended his beloved Ukraine, sacrificing time away from his family and church while daily putting his life on the line as he scoured the wheat fields for land mines and traps left by the invaders.
A Funeral at Kompas Park
Sadly, last week when Andrei was home on leave, his vehicle skidded on black ice resulting in a fatal road accident. News in Cherkasy spread quickly, and in fact there were several car accidents that day. Andrei leaves behind his wife Valya, and 3 sons. Andrei Jr. and his wife Masha live in a nearby town, about 30 minutes away. And Valya will now live alone with her 2 school-age sons, Anton and Artem. Thankfully, in 2014 when Andrei reported for duty, he had the forethought to seek out his close friend, David Bute, to ask him if he would care for his family should anything happen to him in the war. David, a British native living in Cherkasy, who was Hope Now's first director and who later founded his own well-established ministry, Kreativity, gladly agreed. It now falls on David and his family to care for Valya and her boys and we have every confidence that with God's help, David will be provided with everything needed for the short and long term. The Butes have already wrapped their arms around Valya and the boys supplying both practical and emotional support.
Did You Know Andrei?
Did you have the pleasure of knowing Andrei? Would you like to help Valya and the boys? Just click on the blue donate button below, donate, and type "Andrei" in the notes field. All donations will go into the fund that David is setting up and maintaining for Valya. Please join us in praying for Valya, Andrei Jr., Masha, Anton and Artem as they struggle with their great loss.

"A Father to the fatherless, a defender of widows, is God in his holy dwelling." Psalm 68:5
"He heals the brokenhearted and binds up their wounds." Psalm 147:3
"Religion that God our Father accepts as pure and faultless is this: to look after orphans and widows in their distress." James 1:27