Some days are for Crying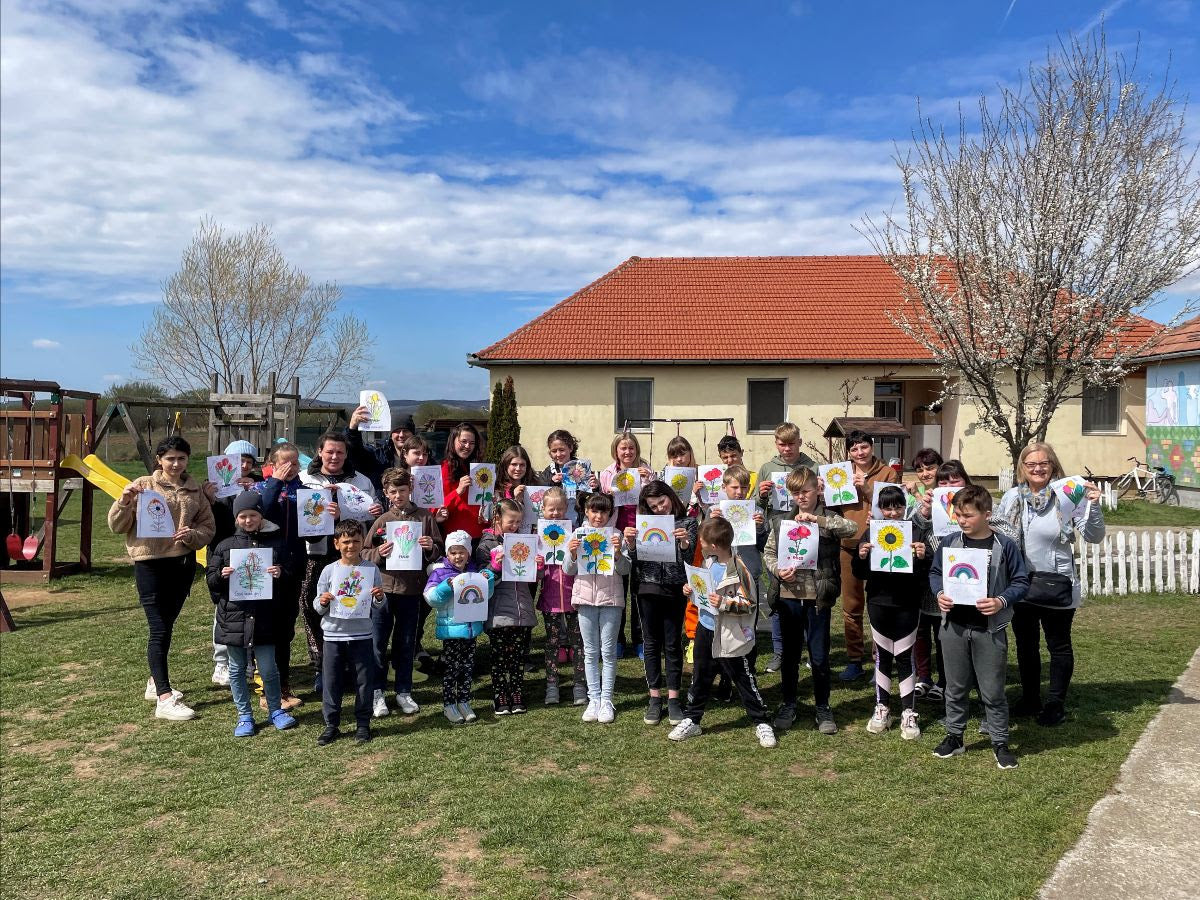 "We cry every day." That's the big change in the lives of our Ukrainian volunteers, kids and moms who were evacuated to Sweden, Italy, USA, and Romania. Yes, it's true there are other changes too – especially for those in Romania, like sharing a house with 6 other families, living in a residential home compound (a sort of orphanage), having visitors who bring candy, Coke, treats and SO MUCH FOOD day and night. Not having to go to school, trying to learn Romanian, needing to go to the dentist, doctor, or document maker. Having makeshift birthday parties with strangers, arguing over silly things, worrying about who's in charge, trying to figure out if there is a schedule and most of all – wondering if your friends and relatives back home in Ukraine are still alive. Trying to get information about them from any slight thread. And being terrified for them, after hearing, firsthand report after report of the brutal carnage and horrifying abuse happening in Ukraine day after day, at the hands of the invaders.
Soldiers in the Lord's army
Stress, anxiety, not being able to sleep, eating way too many treats brought by well-meaning visitors all heap extra pressure on each and every one of us. And dare I say us? All of us at Hope Now also feel incredible sadness, outrage, misery, and indignation as we weep and empathize with the Ukrainians we love and serve. We worry and shed tears as we hear shocking stories of how brave our drivers Yaroslav and Oleg are, as they continue to ask for more and more dangerous routes to rescue stranded people to bring them safely to the border – and then go load up our trusty "Napoleon" van with humanitarian aid to bring deep inside Ukraine. Yaroslav is smiling, though and not crying as he says, "we would not have such an awesome opportunity to do this important job, if we didn't know you, and if Hope Now didn't have God's heart for Ukraine."
It's Always Hard to Say Goodbye
Yes, for sure it was hard to say goodbye to the moms and kids as I left Romania. During the long drive to the airport today, as I was driving our rented 6 gear minivan through hairpin turns up and down the Carpathians, I was thinking about all the mountain top moments I had this past week. Many happy and relieved moments for sure, but the most difficult for me was saying goodbye to my precious and long-time coordinator Inna. Inna met me a couple of days ago in Romania – you may remember she was in Sweden helping to set up a Swedish Shelter for several of our evacuated girls and families to go to, thanks to our friends Terri and Tom who opened up their home(s) to us. Inna met us in Romania, and she will stay there for a short time to coordinate shipments of humanitarian aid being sent from Sweden and the USA. She will then oversee the logistics of getting this precious cargo (along with what we have already amassed in Romania) back across the border and into "Napoleon" where our dynamic duo will take it deep into Ukraine. Inna is like a daughter to me, and even though she is extremely capable, and she has my full confidence, of course I worry about her. Why? She wants to go back to Ukraine. Like many Ukrainians, she loves her country, her family and most of all she wants to serve God by serving those in her homeland. So, for me, as I sit safely in a lovely airport lounge waiting for my next flight, tears run down my cheeks as I pray and cry for those I love in Ukraine. Please join me. Keep praying. Don't give up. Keep sending help. Don't forget about Ukraine, like it's yesterday's news. Because people are being raped and are dying. People we know. And you know some of them too. This has to stop. Please, Lord. Come soon.
A Time for Everything
There is a time for everything, and a season for every activity under the heavens: a time to be born and a time to die, a time to plant and a time to uproot, a time to kill and a time to heal, a time to tear down and a time to build, a time to weep and a time to laugh, a time to mourn and a time to dance, a time to scatter stones and a time to gather them, a time to embrace and a time to refrain from embracing, a time to search and a time to give up, a time to keep and a time to throw away, a time to tear and a time to mend, a time to be silent and a time to speak, a time to love and a time to hate, a time for war and a time for peace.
Ecclesiastes 3:1-9