Some families of orphans can be renewed.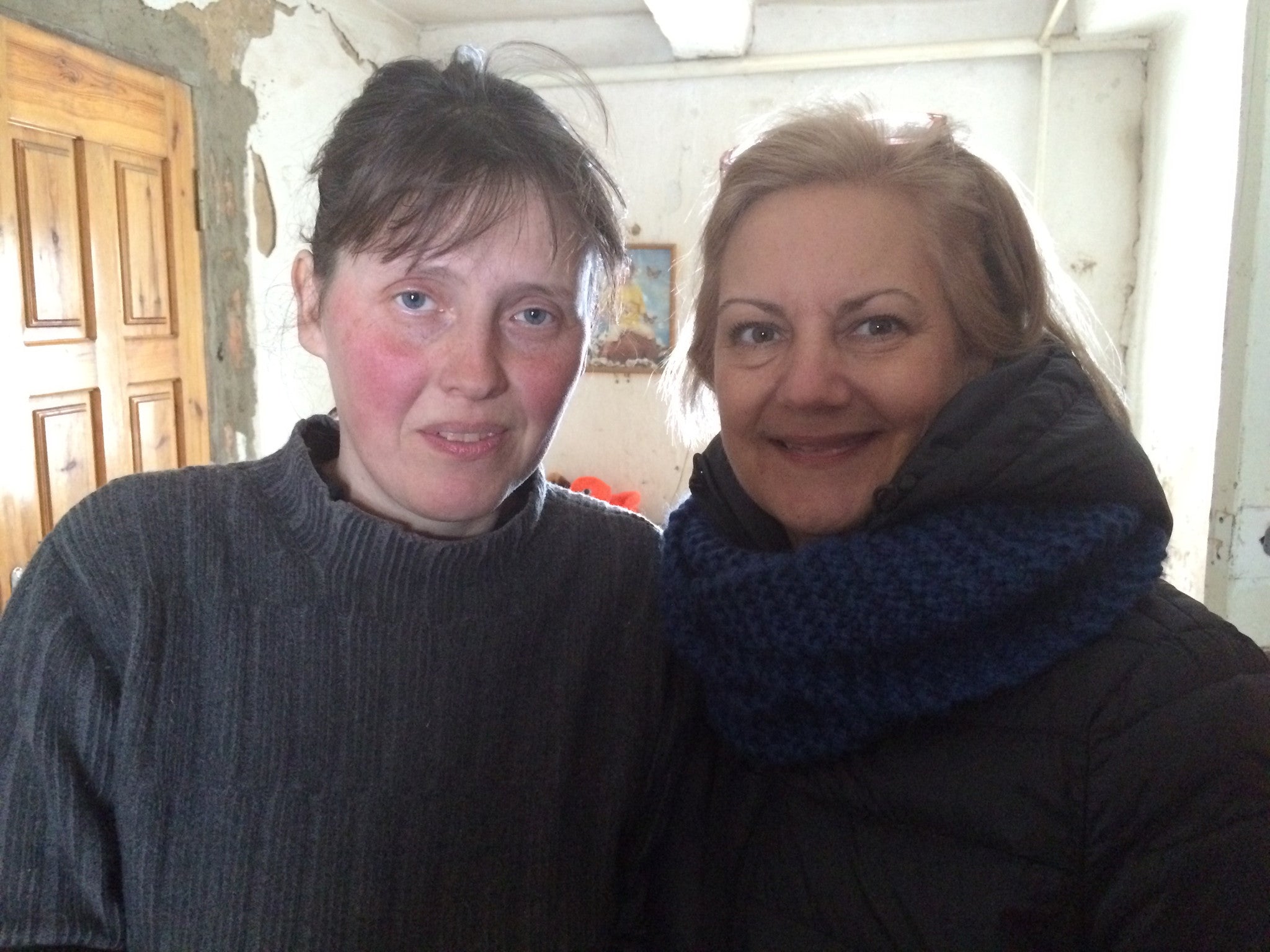 About 18 months ago when I was at the orphanage, I was shocked to have a lady greet me and start speaking to me in English… and not just a greeting, either. Valeria was obviously a well-educated lady, who could carry on an intelligent conversation in English!
She told me all about her two children, Hima and Ananda whom she had just enrolled at Shpola. She qualified to have her children stay at the orphanage, because she was recently widowed and had moved back to Ukraine from Moldova. She had been living there prior to her husband's death. At that first meeting, Valeria told me that she has been teaching the girls English, and any Christian literature I could give her, she would be grateful for. She also asked me for something she has always wanted, an English Bible. I said I would be glad to provide these, and on my next visit I left a big bag of Children's books and a beautiful Bible for her.
On each of my subsequent visits to Shpola, Hima and Ananda always greeted me (in English!) with warm words and hugs. They always looked clean, well dressed and healthy. Their mom had even arranged for the girls to take private bandura* music lessons every Wednesday in Shpola town, so they were excited about that. Valeria looked at the orphanage much like a boarding school, and she had the girls come home on the weekends and holidays. She was pleased with their progress.
However, over the Christmas holidays everything changed. Valeria has become entangled in a legal dispute with her neighbors. They claim that she is unfit to raise her children, because her dilapidated home is too cold and since she is a vegetarian, she is depriving her children of proper food. Quite likely, these neighbors are jealous of Valeria's Psychology degree and also they think they can gain money by legally fostering her 2 children. They've contacted Social Services to try to take the girls from Valeria, which they have offered to foster themselves.
So, we decided to pay a visit to her village, Lebedyn, to get the whole story and to see the house for ourselves. Actually, even with it falling apart in places, her house is pretty typical of most homes in a Ukrainian village. No running water, an outhouse and only a wood burner to provide heat. Although it was fairly cool indoors, she had plenty of coal and wood to heat hot water and the main room. Social Services said that she needed to have her drafty windows and front door repaired. We had brought her a big food parcel (including meat!) for her to use and to have on hand when they came back for an inspection.
We are enlisting the help of her local pastor to help with the repairs that are needed. We also have a lawyer friend who will see what he can do regarding the legal action brought on by the neighbors. Hopefully Valeria will not feel as isolated in that cold house, as before. We are praying that Valeria finds a friend in the pastor's wife, as she is willing to mentor her. Before we left, we all gathered around her and prayed for her family's future. Valeria still has a mustard seed of faith, and our prayer is that it grows and flourishes, right there in that little house in Lebedyn.
*a bandura is a traditional Ukrainian musical instrument – sort of a cross between a banjo and guitar
To read an update about Valeria's story, read Update! New Windows Coming soon!